Construction Project Management
Our highly skilled PMO Team can help with your Construction Project Management needs from start to finish, keeping a keen eye on effective communication, reporting, efficiency, while remaining a single point of contact between our client and all internal departments, giving you the peace of mind that your project is fully optimised and
running smoothly. Find out more about Construction Management.
Survey, Design and Engineering
Our qualified team of Planners, Designers, Draughtsmen, Wayleave Specialists, and Surveyors provide cutting-edge, technically advanced, and efficient services to ensure a world-class solution that matches any need. Our Health and Safety Teams ensure compliance to all regulations, while our Quality Assurance Teams operate within an arm's length of our Operations Team to ensure that we deliver a service of exceptional quality –
every single time.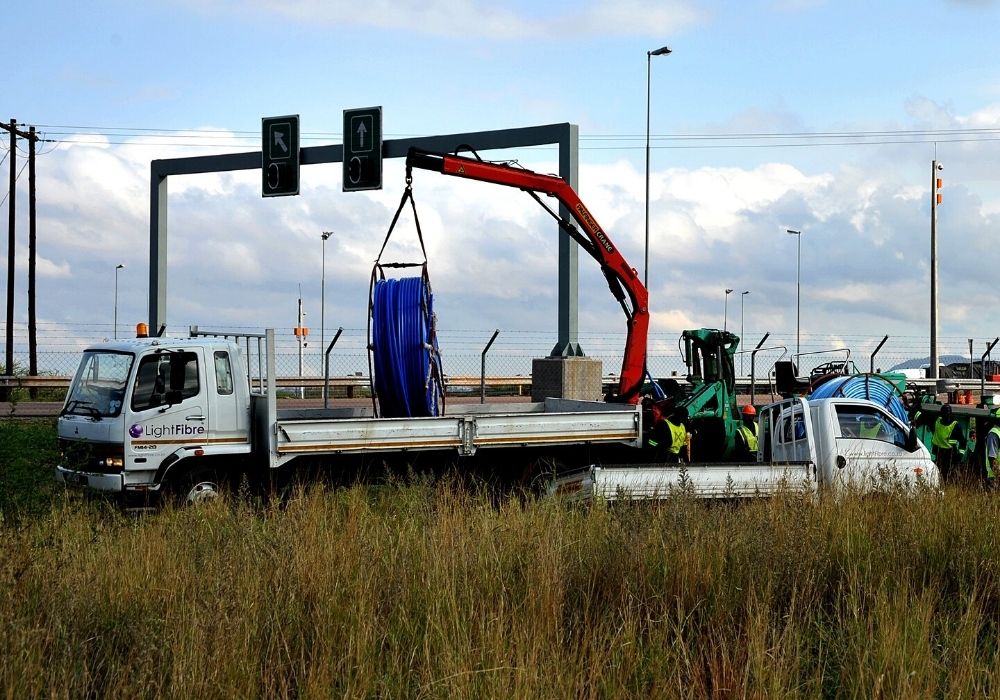 Consulting
Our in-house specialists are leaders in their fields and guarantee that precise, accurate, and professional services are provided to our clients. Our consulting services comprise every aspect of your project – straight from the initial concept to the design and construction, the completion and close-out of reports, and everything in between.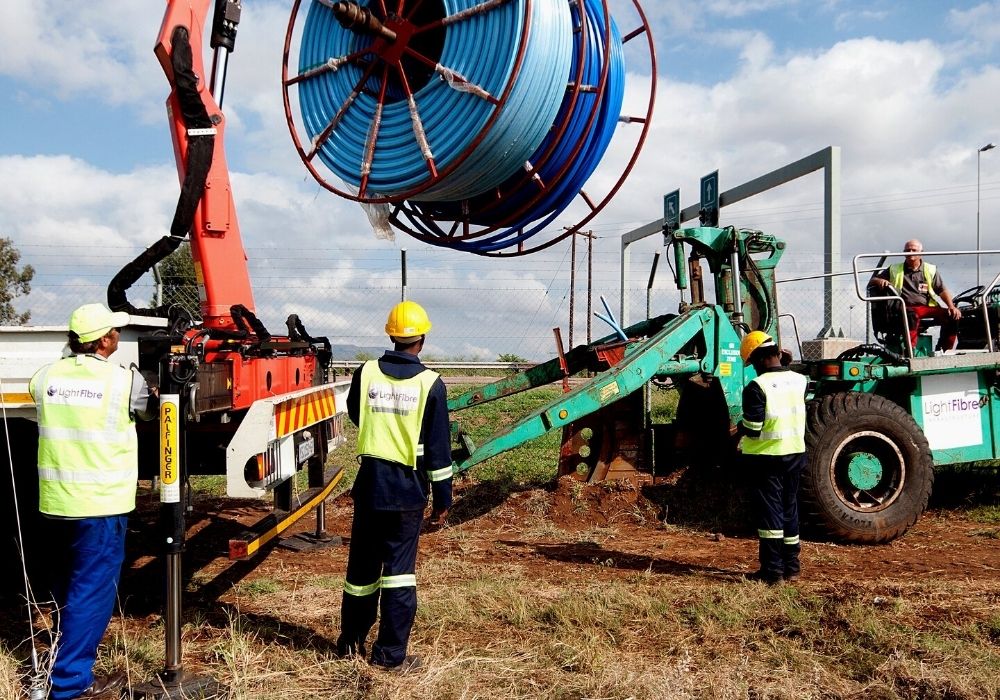 Fleet Management & Logistics
Light Fibre has over 200 construction assets under our management, including a fleet of articulated trucks, trailers, crane trucks, utility trucks, bakkies, Spider Ploughs, rock wheel cutters, rollers, compactors, rock breaking hammers, excavators, TLB's, skid steers, chainsaws, and brush cutters. All our assets are maintained by fully qualified technicians and are monitored daily to optimally perform within the manufacturer's efficiency specifications while being tracked by a world-class system. This leads to the lowest possible costs with the highest uptimes. It's a win-win for all.
Operations
Our highly competent and experienced Operations Team will adopt a tried and tested methodology to your construction project management programme, ensuring the most effective productivity standards are achieved whilst a high-quality product is produced in accordance with our client's specifications.
Health & Safety
The safety, health, and welfare of our employees is at the forefront of Light Fibre's objectives. We recognise that it is a business necessity to ensure the occupational health and safety of everyone who is involved and affected by our activities.
The commitment and dedication that our Directors, Managers, and Supervisors have towards health and safety is of paramount importance and is based upon the principles of planning, implementing, monitoring, review and improve. We ensure that all employees are made aware of the regulations applicable to their work and insist that all codes of practice, company rules, and safe working methods are adhered to and observed continuously.
Environmental
We acknowledge that any form of fibre or utility works could have a profound impact on the natural and built environment. We therefore ensure that all our operations are conducted in an environmentally friendly manner and within the current environmental legislation. With the use of horizontal directional drilling (HDD) and plough technologies, which has become the preferred method on many installations, the reduction in surface disruption
significantly decreases. This results in surface restoration and the minimisation of the subsequent negative impact commonly associated with open-cut excavation. Light Fibre is playing an influential role in helping to minimise environmental damage by using these innovative technologies in all our projects to effect more sustainable solutions.